Spring Flowers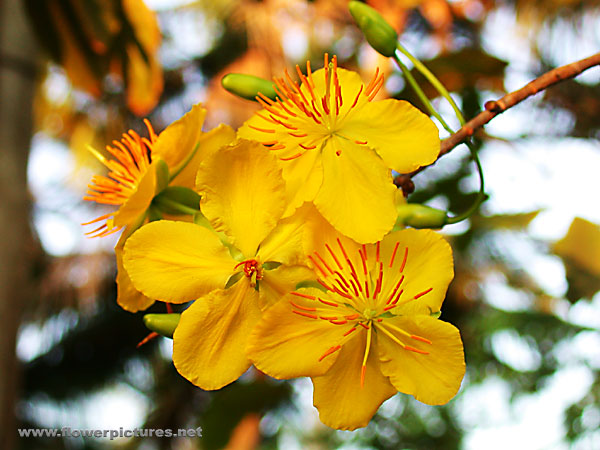 Hoa Mai blossom at Saigon, Vietnam. Mai blossoms come out once year, during the spring. This flower is a speicial symbole for spring in Vietnam. The yellow Hoa Mai only appears in the north where it is warmer, unlike the Hoa Dai Mai flowers that are purple that blossom during the cold sesson. This particular flower represents a begining of the new year with spring cleaning.
Hoi Mai blossom at Saigon, Vietnam.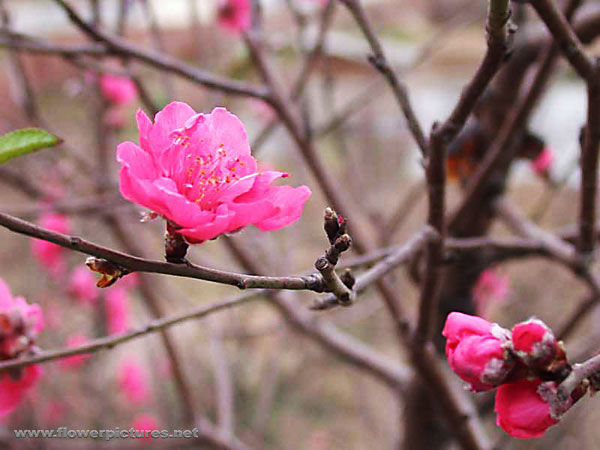 Flowering Peach. Flowering peach in a nursery at Nhat-Tan village, Hanoi, Vietnam. Only blossoms once a year during spring. Represents the new year and spring. Unlike its related Hoi Mai flower that grows in the north this flower grows in fall and defeates the evil devil. It brings happiness in the home. This flower blossoms during the new year celebration.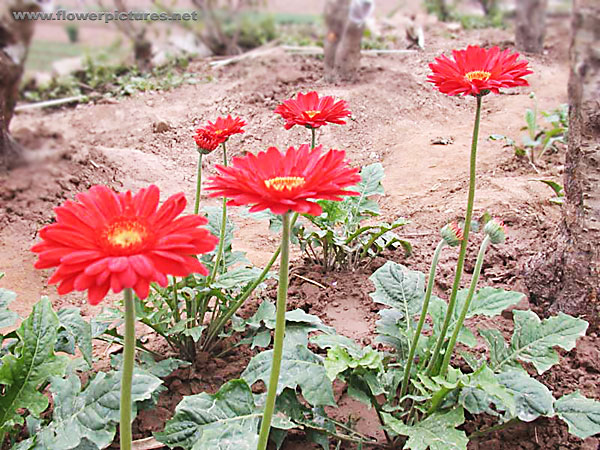 A gerbera (Gerbera jamesonii , Barberton Daisy) grown between flowering peaches in a nursery in Hanoi, Vietnam.This type of flower comes in different colors. Many people don't know but there are many different individual in this one particular flower. It was named after a german naturalis named Trougott Gerbera.